AT300 Multi-feed Survey grade Antenna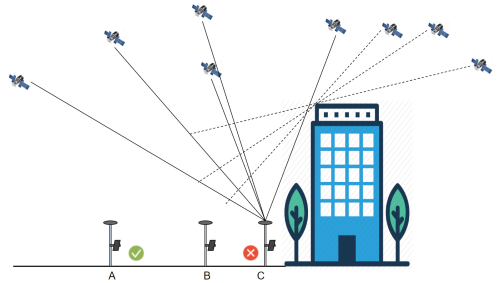 HIGH PHASE CENTER STABILITY
AT-300 features a multi-point feeding design to achieve greater phase center stability. It effectively improves measurement accuracy and provides better positioning solutions.

TRACKING IN CHALLENGING ENVIRONMENTS
The ability to receive low elevation signals with high gain and wide bandwidth makes AT-300 an excellent choice for tracking visible satellites under challenging conditions, providing positioning solutions with precision and reliable data. It can be widely used in GNSS surveying applications where high precision is needed, such as the obstructed environment of tree lines or construction.

STRONG ANTI-INTERFERENCE PERFORMANCE
The antenna LNA features an excellent out-of-band rejection performance, which can suppress the electromagnetic interference, providing the stability and reliability of GNSS signals. Also, it effectively avoids disconnection dangerous when receivers are operated under complex electromagnetic environments such as communication base station applications or urban areas.

DURABLE, EASY-INSTALLATION DESIGN FOR PRECISION APPLICATIONS
Its compact and lightweight design, making AT-300 highly portable and suitable for outdoor operating in precision applications. The patented waterproof and breathable design, the durable enclosure has been proven to sustain the harsh conditions by meeting IP67, easily protecting AT-300 from dust and water for quite a long time.
Related link
How to choose GNSS antenna type
Where to place your RTK receiver
---
We Also Recommend