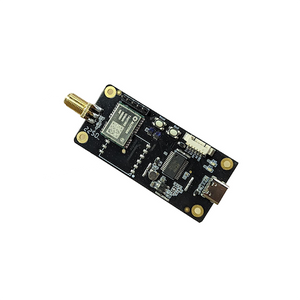 Allystar QZSS L6D/E CLAS/MADOCA evk
QZSS L6D/E CLAS/MADOCA evk
This evk support the QZSS L6 signal equip with Allystar TAU1302. It could output property format L6D/E SSR data for your further applications.
GPS L1/L2/L5,GLO L1/L2,BDS B1/B2/B3,GAL E1/E5a,QZSS L1/L5/L6
USB interface for power supply and UART communication
support UART-TTL interface
free data stream service
RTKLib compatible, standard format, easy to integrate.
the default firmware only supports L6/D, if you want to test L6/E please download the firmware to update it.
Related resource
firmware for L6D/E [QZSS L6 firmware]
QZSS L6 intro [documents]
Quasi-zenith satellite CLAS augmentation information extraction using Allystar HD9310 Option C: Prof. Satoshi Takahashi [Link] [Test report]
Recommended Antenna
High precision GNSS antenna AT608
High-performance survey-grade GNSS Antenna
Related links
Where to place your RTK receiver
---
We Also Recommend